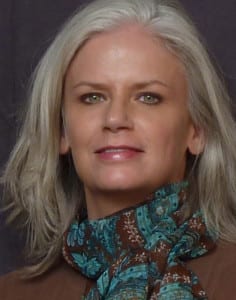 A native of Nashville, Tennessee, Lori Putnam travels all over the world, painting small to medium-sized plein air sketches and finished works. She also creates large-scale paintings in her studio.
Although she has had an interest in drawing and other art forms since she was very young, Lori considers herself self-taught. Prior to becoming a full-time fine artist in 2005, she owned and managed a successful graphic design agency for 13 years. In 2008, she and her husband sold all of their belongings and traveled to Italy for more than seven months for the sole purpose of Lori's intense, independent study and growth as a painter. Quang Ho and Scott Christensen are a few contemporaries she considers her most influential, and she is honored to exhibit regularly in their elite company.
Putnam's plein air work has received numerous awards in Colorado, California, Wyoming, Florida, Georgia, and Ireland. Her studio work's most recent awards include the Salmagundi Club New York, and the Portrait Society of America's Landscape Division.
Featured in numerous issues of American Art Collector Magazine and Plein Air Magazine, Lori is recognized as one of the finest American Impressionists of our time. She has been chosen as an Artist Faculty member for the Annual Plein Air Convention, hosted by Plein Air Magazine, for the past two years. loriputnam.com
View OPA Blog articles by Lori Putnam