Eccl 3:5 a time to embrace, and a time to refrain from embracing
A time to paint, a time to cease painting
For 7 weeks, my husband and I homeschooled and nurtured our two grandchildren, ages 4 and 7, while their mother recovered from Covid 19 and both parents worked from home in New Orleans.
It was a time to cease painting.
Instead it was a time to experience, a time to collect memories to store away for future paintings.
A time to record photos of children living their lives
Riding bikes
Gathering rocks
Running through wildflowers and muddy puddles
Fishing, cooking, coloring, reading, learning, watching, praying, loving.
Now a time to rest, and a time to paint.
Soon.
So I'll sort through my reference pictures, color notes, conjure up my feelings, load a brush. A Time to paint.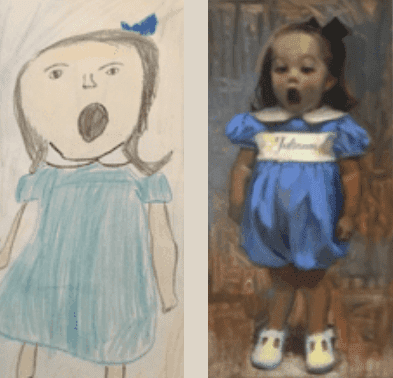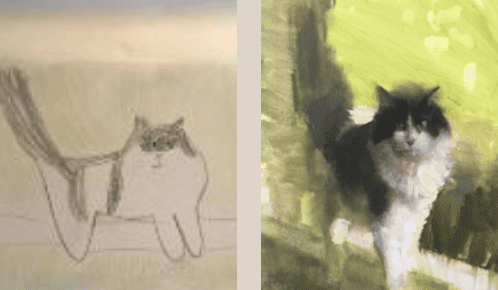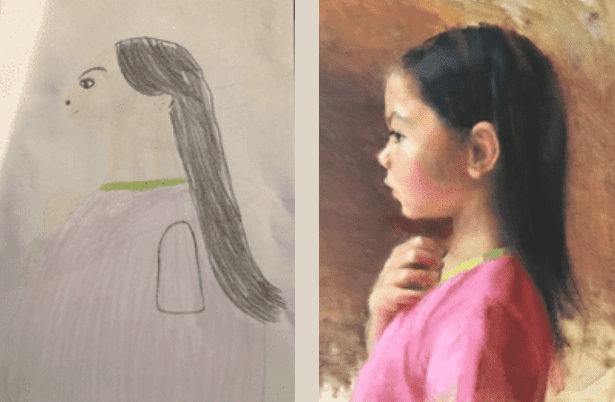 I was flattered that my little granddaughter copied my paintings displayed in our house.
The vertical piece is a portrait I did of her when she was almost two years old entitled "My Name is Julianna Hotard!!!", oil on canvas, 15x 30".
The cat painting is "Elizabeth Lucille", 8×10", oil on linen panel.
The portrait of a young girl is entitled "Julianna in the Light", 11×14", oil on linen panel.
All the crayon drawings were done by 7 year old Julianna Hotard.
Wishing all of you and your loved ones good health and safety!
Susan Hotard OPA, AIS, NOAPS